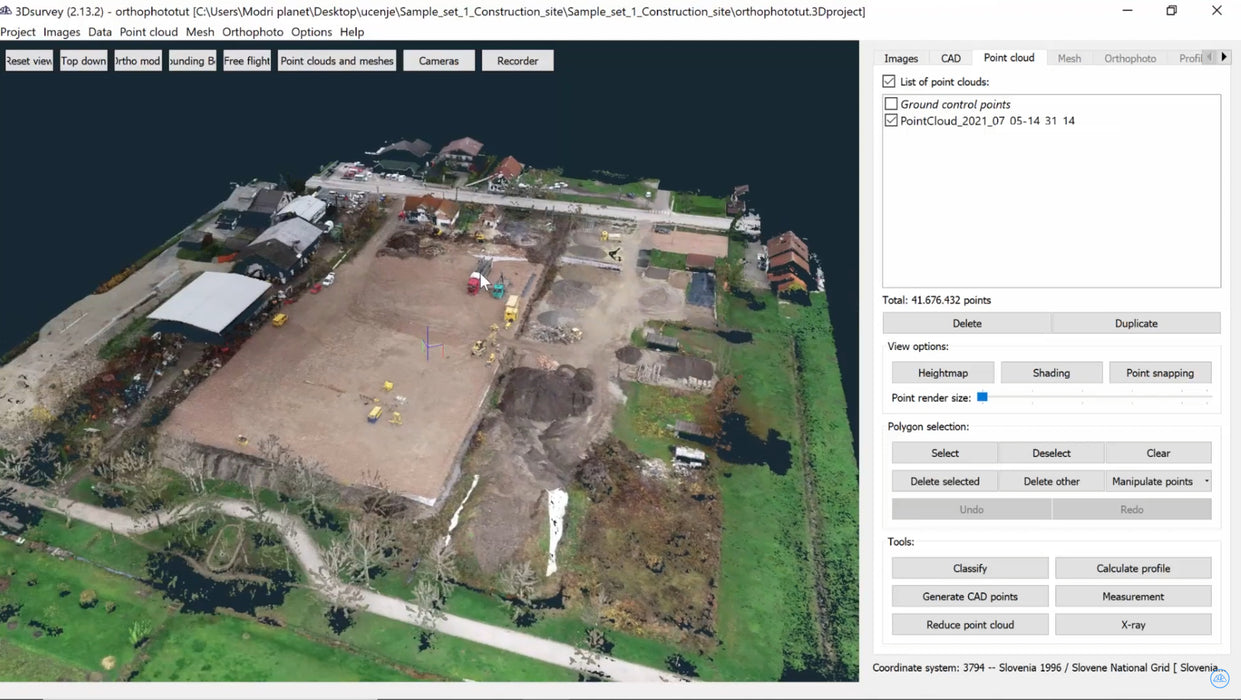 3D Survey Photogrammetry Software Perpetual License
Original price
$3,095.00
-
Original price
$3,095.00
DESCRIPTION
With 3Dsurvey, the possibilities are endless. Our software gives you control, saves your time and is backed with our experience from the traditional surveying field.
All In One
Our all-in-one software gives you everything in one place. No need to buy different modules. With 3Dsurvey, the possibilities are endless. 
Precision
Our photogrammetry software is armed with cm-grade precision, creating digital maps and 3D models with the best possible accuracy.
Reliability
We're constantly evolving our software, which means developing it to better support you on and off-site.  
Easy to use
3Dsurvey is easy to use and the only solution on the market that mirrors industry workflows. It's fast, reliable and intuitive.
Saving you time
As an end-to-end solution, our software gives you the power to process data from any input – no need to change your data source.
Giving you control
We don't just provide information from any data source; our software turns your data into countless opportunities. When there are fewer surprises, you are in control.
FEATURES 
Automated Point Cloud Classification
Leverage our industry-leading classification engine with best-in-class point cloud customization tools enabling you fast, user-friendly and simple data classification.
Digital Surface Models (DSM) and 3D Mesh Models
Recreate reality in photorealistic digital form. Generate a fully geo-referenced, spatially orientated, and complete overview of your site configuration, entirely under your control.
Digital Orthophoto Maps (DOM)
Calculate high-resolution digital orthophotos with cm-grade precision in perfect geo-referenced detail for further land surveying and mapping exploration.
Explore volumetric calculations with great speed and accuracy. Compare multiple measurements, visualize in realistic 3D detail, and detect changes on the fly or over time.
Cross Sections and Profile Lines
Draw a definition line and calculate single vertical cross-sections or multiple transverse profiles with user-defined intervals from your point cloud data.
The integrated CAD environment enables you to finish your projects without any specialized third-party software. It includes all the powerful layer-style tools!
CASE STUDIES
Overgrown Castel: Dealing with dense vegetation and drone crash
Explore how we dealt with dense vegetation and a drone crash at Soteska Castle